Gutter Roofers in Rockford
Summertime is right around the corner, and that means warm weather, family trips, vacations, and backyard barbecues among many other things. In addition to the warmer weather and blue skies that most of us dream of, we can also expect the usual summer showers that inevitably pop up during the warmer months of the year. Despite the heat, summertime is one of the best times of year to get outside and take care of any roofing issues that might have developed over the winter and spring, or just take care of issues that you've been putting off. Summer brings with it warmer weather, and the rush of homeowners seeking roofing service during the spring has died off somewhat, making it easier to schedule service. Your roof is one of the most important surfaces on your home, which makes it extremely important to take care of it and ensure that it's well maintained.
Here are the top three things you can do to keep your roof in good shape this coming summer.
Clean Your Gutters & Drains
Gutters can be extremely frustrating for homeowners; they may leak due to summer rainfall, fill up with leaves as a result of winds in the fall, and then overflow when the snow melts in the winter. To help reduce the risk of clogging as well as structural damage, gutters require cleaning twice a year—generally once in the spring and then again in the fall. You can choose to do this task on your own or have a professional do this. Professional roofers in Rockford can easily and quickly clear your gutters of any debris that may thwart the proper flow of water while also inspecting for damaged brackets, loose bolts, and/or split seams. If not already installed, a professional can also recommend the best solutions for leaf guards or gutter covers to help prevent the clogging of your gutters.
Check For Roofing Damage
Typically, if your home has suffered any kind of damage over the previous winter, spring is when you are going to notice it. However, there are some kinds of roofing damage that aren't readily apparent until they have already caused enough damage for you to notice it on the inside of your home. Because this is always a possibility, you are going to want to take the time before the summer hits and get on your roof to look for any signs of damage that might be hiding up there. If you aren't sure what to look for, you can always call one of the best roofers in Rockford to do the inspection for you. During the course of this inspection, you can be on the lookout for any smaller signs of damage that might not be much now, but could potentially develop into something more serious given time.
Trim Your Trees
Throughout the spring and summer, your trees will grow abundantly. While these healthy mature trees are beautiful to look at and they add visual appeal to your property, they may be a danger to your home if they sit too close to it. Luckily, the overall risk of damage to your roof can easily be reduced by performing simple and careful tree trimming. If you aren't sure how to do this, make sure to call reputable roofers in Rockford so that you don't cause harm to the tree or injure yourself.
Roofs don't last forever, but it is important to help yours last as long as it can. The aforementioned end-of-summer tips can help.
​
PROUDLY OFFERING THE FOLLOWING AREAS WITH 24-7 EMERGENCY REPAIR SERVICE:
Illinois: Rockford, Roscoe, Belvidere, Peoria, Machesney Park, Loves Park, Champaign, Urbana, Savoy

APEX is a proud Platinum Preferred Contractor offering lifetime warranties and exclusive homeowner benefits 99% of other roofing contractors can't. Owens Corning Roofing Platinum Preferred Contractors are hand selected by Owens Corning as the top tier of the Owens Corning Roofing Contractor Network. Platinum Preferred Contractors represent less than 1% of the roofing contractors in the industry.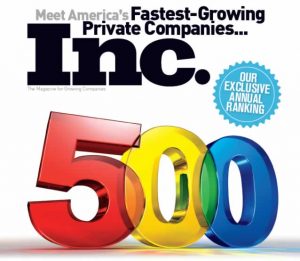 Inc. 500 Magazine
Recognized by Inc. 500 as being one of the of Fastest Growing Private Companies in the U.S.

APEX is a BBB accredited business and holds an A+ rating in many states nationwide.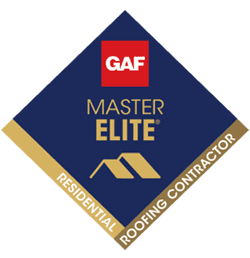 Because of GAF's stringent standards, only 3% of all roofing contractors have qualified as Master Elite® contractors! Choosing a GAF Master Elite® contractor is your assurance that you'll be dealing with a quality, reputable, and dependable professional contractor — not some "fly-by-nighter."* Applies in states (or provinces) where licensing is available.
The post Gutter Roofers in Rockford appeared first on Apex Contracting.