Apex Leadership Team
Ranked by Inc. 500, Apex General Contracting is one of the fastest-growing companies in the U.S.A. and has no foreseeable future of slowing down. Family owned and operated, Apex believes in the strength of forming customer and team relationships as if each were a part of our own family.
We pride ourselves on offering an atmosphere where professional development is encouraged every day. By providing in-house, customized training courses, and external educational opportunities, Apex teams remain certified and highly skilled across the industry.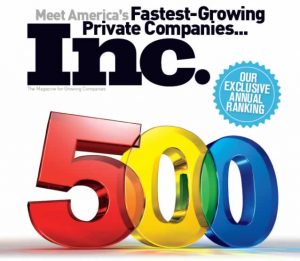 Jim Stringham Owner

Jim Stringham has captured attention from the small business world in a very large way. Ever since he was young, Jim strived to stand out: "different from the rest" and "full speed ahead". Those mottos have proved true even as a young entrepreneur, establishing his company, Apex General Contracting, as one of the Fastest Growing Companies by Inc. Since 2006, his company has done hundreds of million dollars of business by restoring over 20,000 buildings. He has yet to slow down and has developed Apex into a company that continually exceeds expectations in the Exterior Restoration industry. His company has ranked a Top 100 Roofing Company in the U.S. by Roofing Contractor Magazine, accepted into the Owens Corning Platinum Roofing Contractor program that only 1% of Roofers nationwide are qualified for, and became a GAF Master Elite® Contractor; Jim strives to stay on top of advancing technology while building a brand on quality and service. In the industry for over 25 years, Jim has accumulated a number of designations and certifications such as being HAAG Engineering Certified in Residential & Commercial properties. Also the owner of Berkland Development, Jim has used his applied building knowledge in real estate management and development of several properties in the Midwest.

Jim has proved to be a valuable member of the community by being involved with and donating to community organizations such as youth baseball, veterans' organizations, and other community charities,. Bridget, his wife, and fellow entrepreneur own BeBella Hair Salon. Their lives revolve around their children Landen and Berkley. When not working they can be found attending their children's various activities such as horseback riding, basketball, football, and baseball games. The couple finds keeping up with their active children while running their own companies proves challenging but immensely rewarding.

Brandon Rhymer Director of Operations

For more than a decade, since 2007, Brandon Rhymer has been an essential part of the Apex team by consistently being a top performer year after year and accumulating a large following of happy customers. Brandon was a top salesman for many years and then took on an inside sales manager role. As Sales Manager, Brandon ensures the builds run smoothly from start to finish and the customer receives what they are entitled. He's helped hire and train many new assets for APEX.  Brandon has moved up over the years taking on new responsibilities and adhering to the APEX way. Now as acting as our GM, Brandon works for hand in hand with other APEX team members making sure business is being run smoothly, effectively, and efficiently.

In his free time, he enjoys cheering on "Da Bears" and Cubs and entertaining friends and family over delicious meals hot off his grill. He loves to hunt and be outdoors. His most valued possession is his beautiful 6-year-old daughter Brynlee! He spends any and all time with his daughter, family, and friends.

Matt Kennington Account & Production Manager In 2010 I graduated from Eastern Illinois University with a Bachelor of Science in Kinesiology and Sports Studies. I was a teaching major who had just finished student teaching, eager to start my new career. In the midst of the job search, I happened to hear that APEX was hiring. I started in 2012 and never looked back. I was able to roll my educational experiences into a different career path that has brought me much success. I started as a Field Supervisor and had the opportunity to travel and see a lot of new and exciting places. This company has helped me grow not only as a person but as a professional. I currently hold the position of Account Manager. I assist our Field Supervisors and homeowners throughout the insurance claims process. I am responsible for all supplements, invoicing, and correspondence with the insurance companies.

Jennifer Williams Office Manager

Apex General Contracting welcomed Jennifer in October of 2021, even though she has only been with Apex for a short time; she has proven herself by achieving everything that has been thrown her way. Before Jennifer became a part of the Apex family she was employed with her previous employer for nearly 18 years. She is very dedicated and is a great asset to the Apex team.

When it comes time to step out of the office, Jennifer enjoys spending her time with her husband "Matt" and their daughter "Grace". Even though finding free time can be challenging Jennifer and her husband still manages to be a part of what their daughter loves; such as dancing, horseback riding, and cheerleading. When not running around to family events, she finds peace at the camper or in the woods hunting for whitetail deer.