Property Restoration
HIGH-QUALITY WORKMANSHIP
At Apex General Contracting, our team ensures we get the job done right the first time by using the most advanced technology.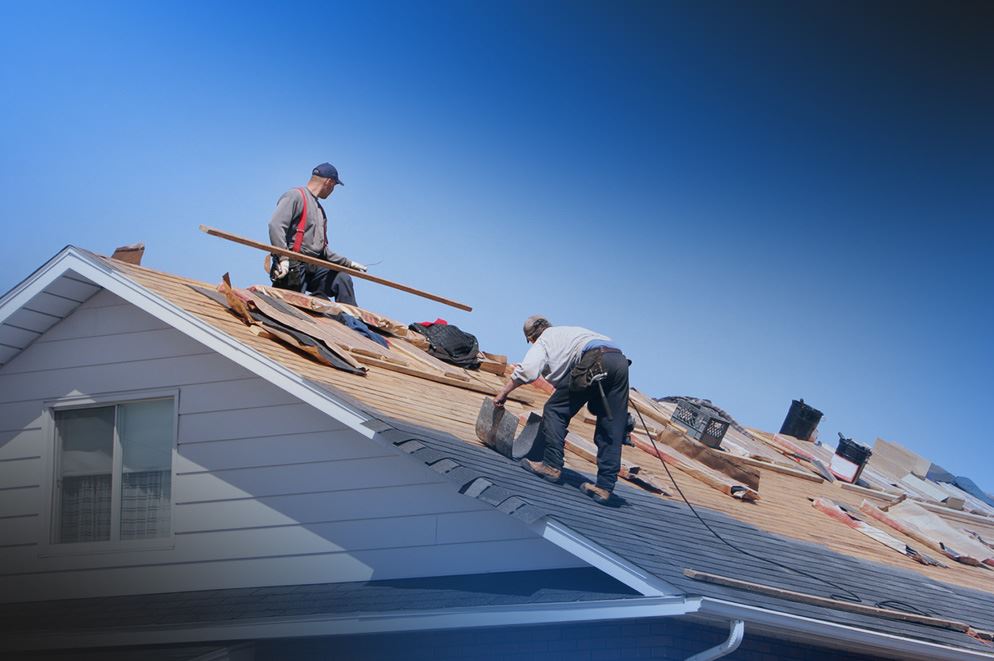 Rockford Property Restoration
Leave Your Recovery Process to a Trusted Roofing Team
When a natural disaster strikes or some other calamity affects your home, the damage can often go beyond what you're able to repair on your own. In these cases, it's important to have access to experienced professionals who are familiar with property restoration and can help get your house back in order quickly. That's where Apex General Contracting comes in.
As GAF-certified master contractors, our team is trained and equipped to install and repair roofs of all kinds throughout Rockford. We also offer emergency services 24/7 for those times when you need immediate assistance.
We understand that dealing with property damage is a stressful experience, and we strive to make the process as easy as possible. Our goal is to get your property back in pristine condition so you can resume your normal life without interruption.
Have Your Property Restored By Nationally Recognized Roofers
At Apex General Contracting, we've been providing our services to the Rockford community since 2006. Our dedication and expertise have enabled us to help thousands of customers recover from disasters in Illinois and beyond.
To meet customer needs across the nation, we offer restoration services for many different states including:
Illinois
Wisconsin
Iowa
Florida
With extensive experience and national credentials earned through certification as a GAF Master Elite® Contractor, our team has built a reputation for reliable service that people can trust wherever they are located.
Trust Apex General Contracting for Property Restoration Solutions in South Beloit, Roscoe, & Surrounding Communities
Our Rockford restoration team has the expertise and experience needed to handle any property restoration job with speed and precision. Whether you need emergency services or a complete rebuild, we can help.
If you need quick and reliable property restoration services, trust in Apex General Contracting. We will work tirelessly to ensure that your property is restored to its former glory. Give us a call at (779) 223-0354 or contact us online for a free estimate today! We look forward to helping you recover from disaster quickly and efficiently.
Our Services
How We Can Help You
Our Restoration Process
When you hire Apex General Contracting, you can rest assured that we take property restoration seriously. We are dedicated to serving our customers and handling your project with care from start to finish. Our process involves a comprehensive approach that covers every step of the recovery process—from assessing the damage to completing repairs and cleanup. To ensure that our customers receive the highest quality service, we use only certified GAF materials and follow industry-leading standards for roof installation and repair.
Here is an overview of how we handle each project:
Assessing damage – We conduct a thorough assessment of your property's condition in order to determine what needs to be done in order to restore it fully.
Obtaining necessary permits – If needed, we will help you obtain any local or state permits required for the job at hand.
Installing temporary measures – If necessary, we can install temporary measures such as tarps or other protective elements until permanent solutions can be implemented.
Repairing or replacing damaged components – We will make all necessary repairs or replacements based on our assessment of your home's condition after a natural disaster strikes or some other calamity affects it.
Cleanup services – Once all repairs have been completed, we will clean up the area and return it to its original condition.
Final inspection – We will conduct a final inspection of your property to ensure that all repairs have been done properly and to your satisfaction.
Call us today at (779) 223-0354 or contact us online to receive an estimate and get started on restoring your property quickly!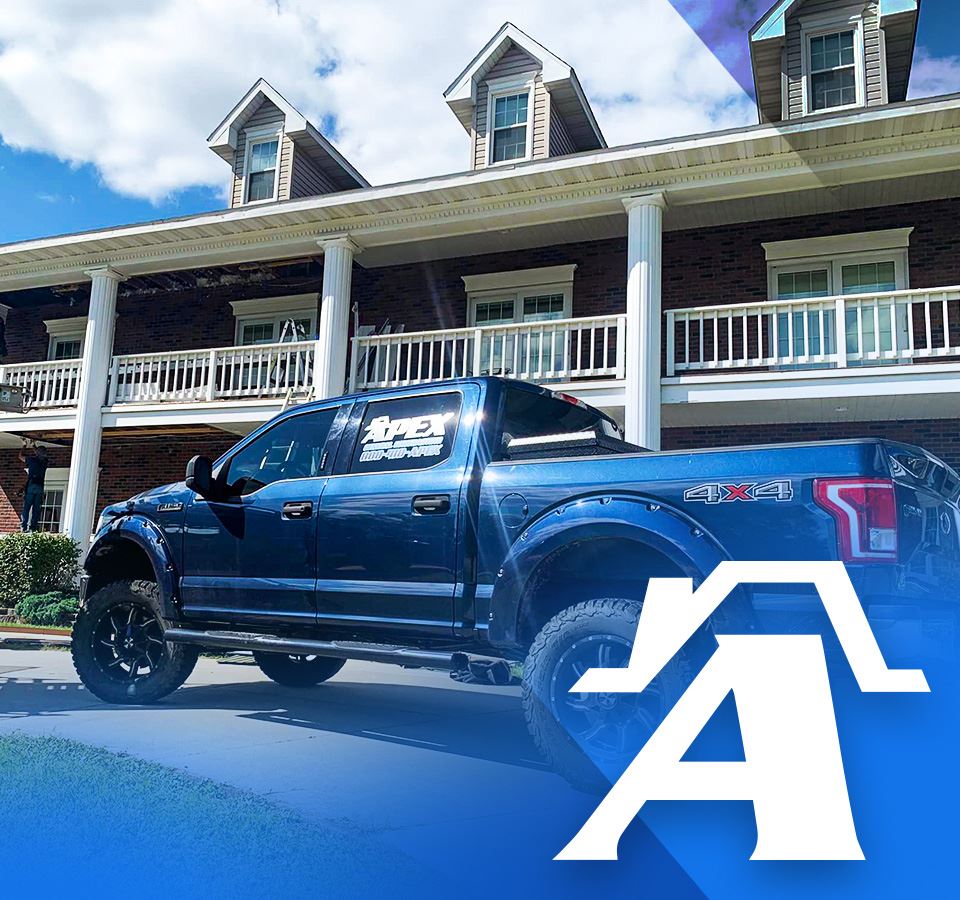 Why Choose Apex General Contracting?
What Makes Us Different
Serving South Beloit, IL Since 2006
24/7 Help Available

No matter when you need us, we're ready to help.

Ask About Our Warranty

Talk to our team about our roofing services warranty!

Available for Emergency Help

Don't sit around and wait for roofing services. We're here for you!

Licensed & Insured

Entrust your restoration needs to licensed, insured professionals.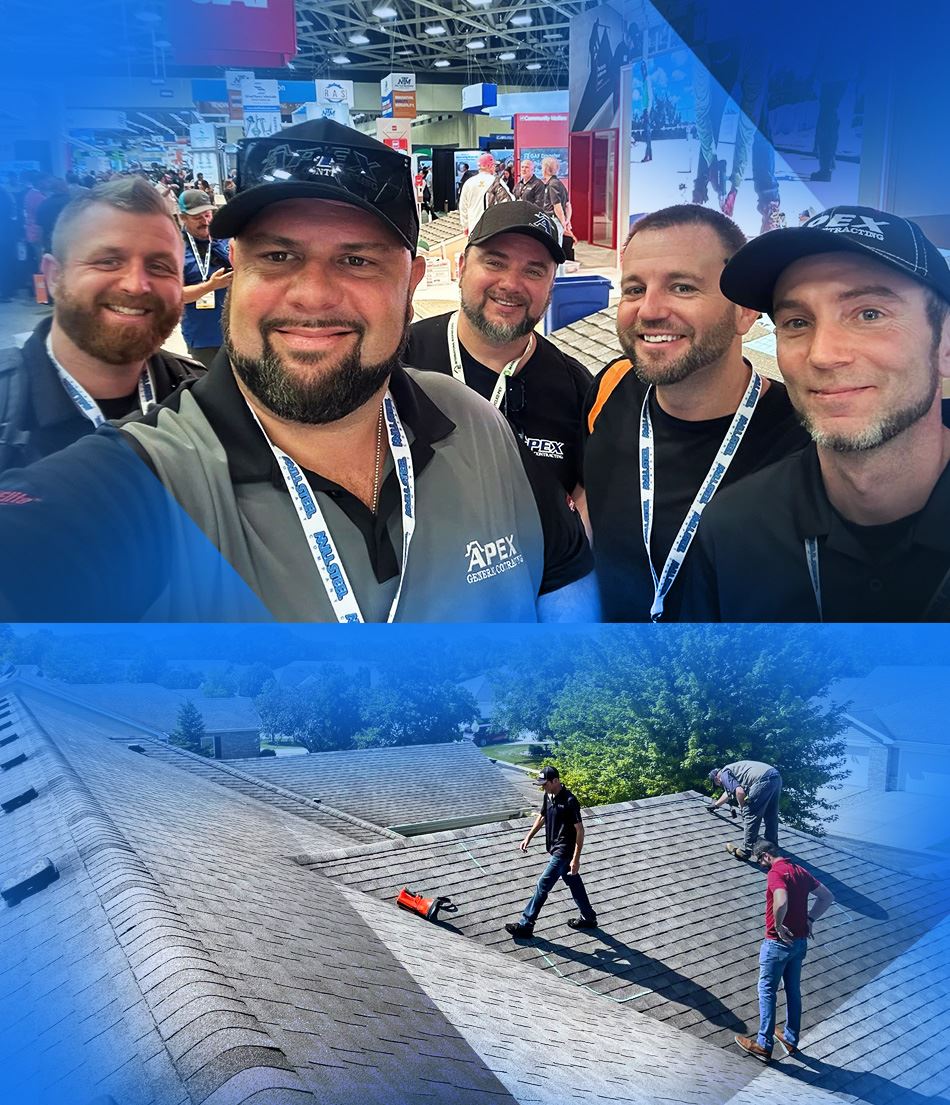 Hear From Our Happy Customers
Our Testimonials
At Apex General Contracting, your satisfaction is our priority! See for yourself what people have to say about working with us.
"I am truly great full to have such an awesome agent!!!"

I will strongly recommend them to anyone I know needing work done on their home. I give a big "Hats off" to David, he went above and beyond for me and my family!

- Robert Running

"5 stars from me"

I ended up being blown away with how every employee in each department was so enthusiastic to help.

- Gregg Graycarek

"Would definitely recommend the business to anyone needing repairs or installations."

Customer service was excellent and the crews were friendly and courteous.

- Joyce Boss

"He followed through with the insurance company to make sure that the claim was processed properly and covered all damages."

I was very impressed with the projects that was done at my home!

- Nancy Rosmos