Window Services
HIGH-QUALITY WORKMANSHIP
At Apex General Contracting, our team ensures we get the job done right the first time by using the most advanced technology.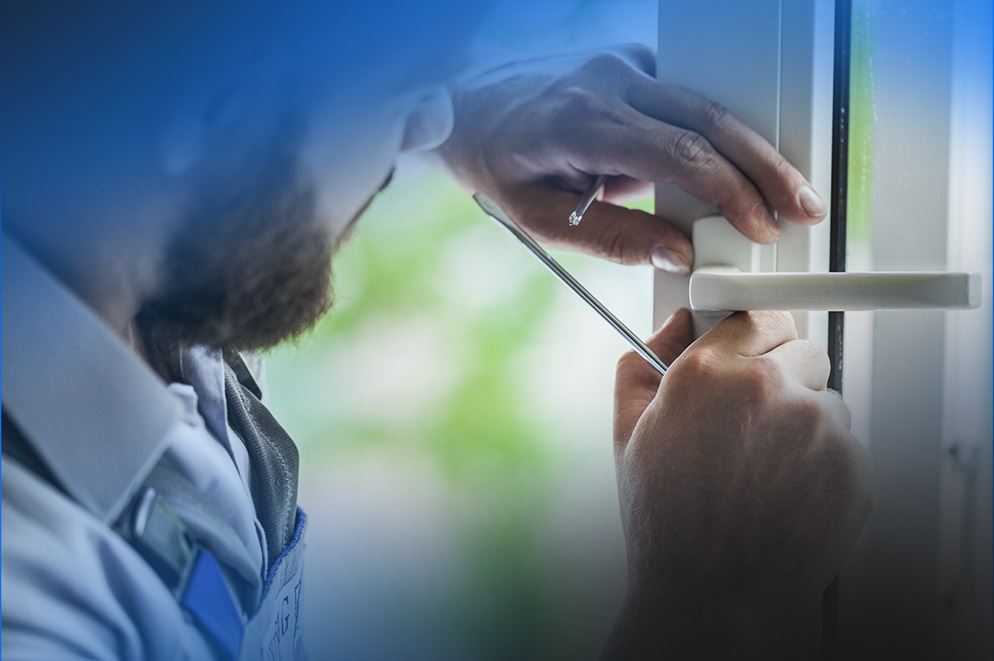 Window Services in Rockford, IL
Enjoy the Sunlight in South Beloit
Apex General Contracting has served thousands of customers over our 15+ years as GAF Master Elite® contractors. Your windows are responsible for HVAC efficiency, noise control, and weather protection, so they must be strong enough to meet your needs. Our professionals are here for you from start to finish for your home or business. Skylights are a great way to use natural light to highlight specific areas and lower your HVAC costs with solar heating. Whatever your space needs to ensure comfort and functionality, we're here for you. We're the only team to trust when you need reliable window services in Rockford, IL.
Signs You Need New Windows
As your windows age, you may experience various issues with noise and energy efficiency. If you're considering selling your property, replacing your windows is a great way to upgrade curb appeal and insulation.
You need new windows if you notice these problems:
Rising energy costs
Difficulty opening and closing
Excessive noise
Visual damage or moisture
Older homes may still have single-pane windows that are poor insulators. Upgrading these units to double or triple-pane windows increase energy efficiency and durability against decay or moisture. If you already have multi-paned windows and notice condensation between layers, this moisture may warp the frame and make it difficult to open and close the windows. Replacing hard-to-open windows with a new, multi-pane unit can prevent these problems.
If you're struggling with noise control because of partying neighbors or a busy street, the more panes your window has, the better it is at absorbing noise before it enters your home or business. Increased panes have improved durability against thieves or severe wind and hail. Apex General Contracting offers quality window replacements in Rockford, so you have better energy efficiency, noise control, and peace of mind.
Reach out to us today at (779) 223-0354 to speak to a team member about how we can improve your energy efficiency!
Why Choose Apex General Contracting?
What Makes Us Different
Serving South Beloit, IL Since 2006
24/7 Help Available

No matter when you need us, we're ready to help.

Ask About Our Warranty

Talk to our team about our roofing services warranty!

Available for Emergency Help

Don't sit around and wait for roofing services. We're here for you!

Licensed & Insured

Entrust your restoration needs to licensed, insured professionals.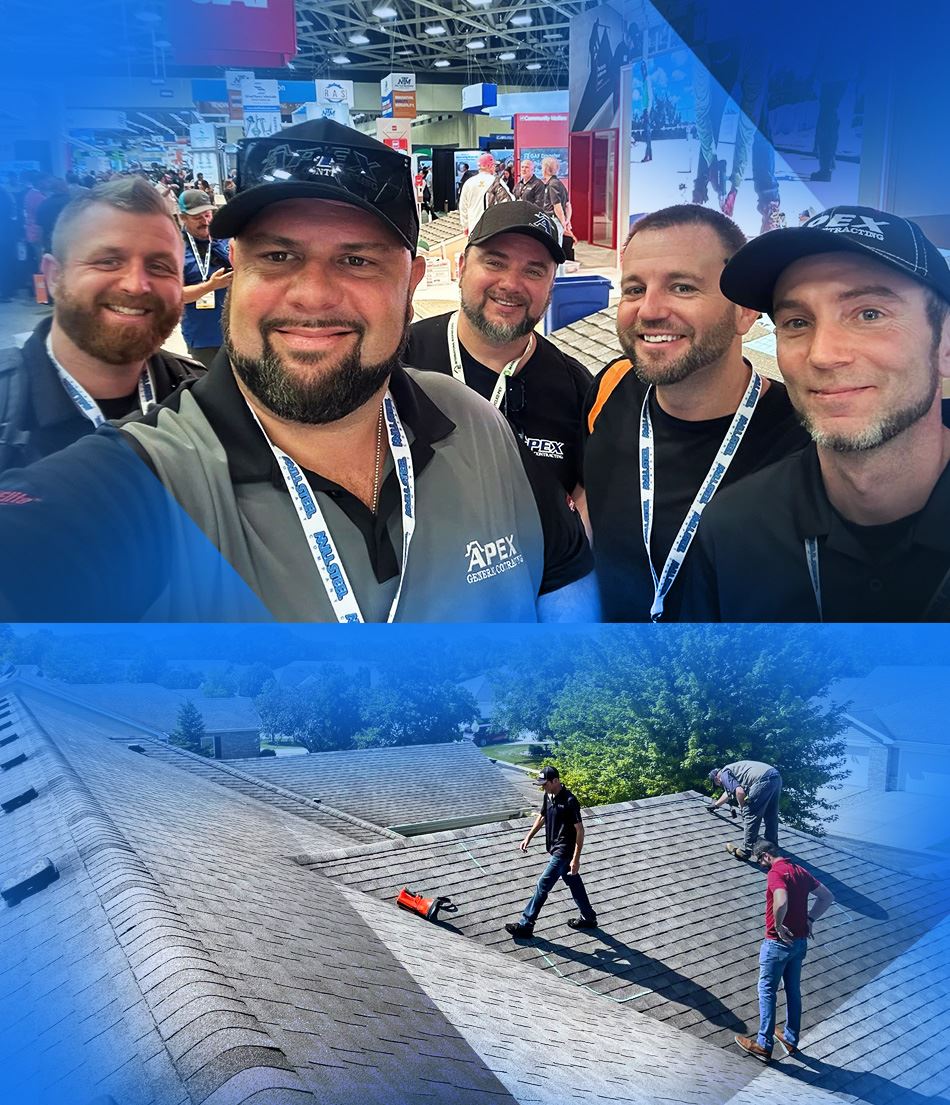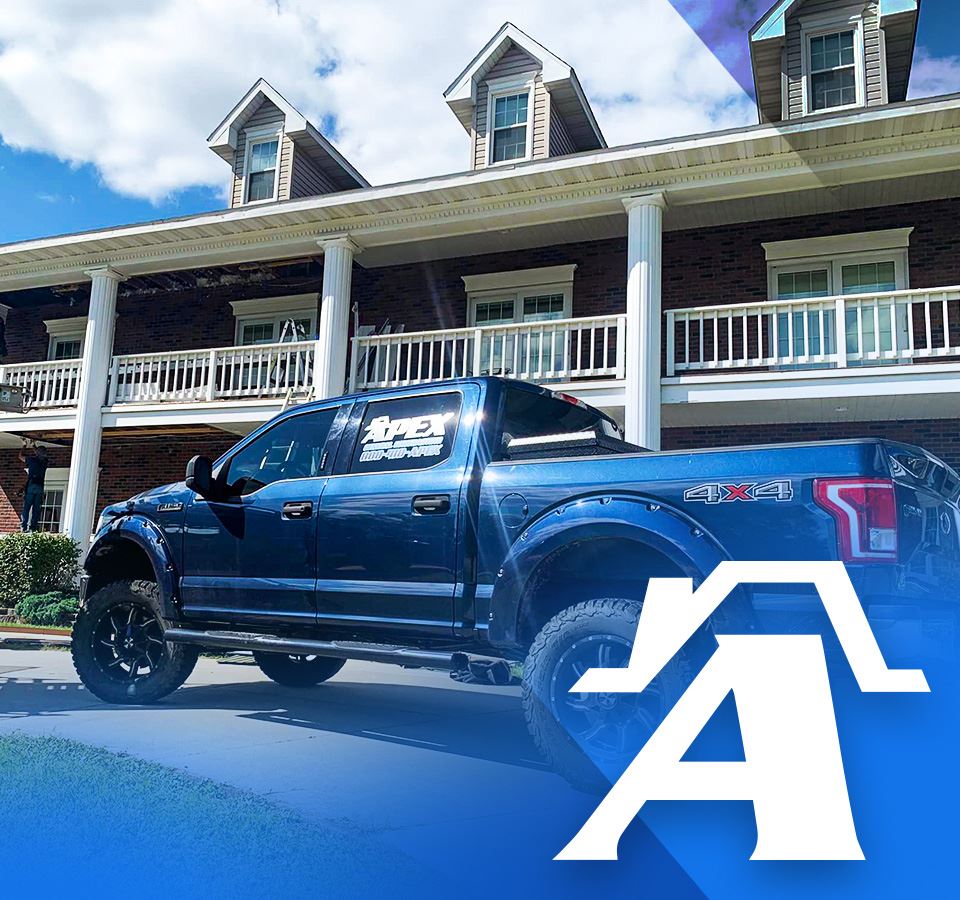 Benefits of Skylights
If you're interested in adding a skylight to your space but are unsure if the pros outweigh the cons, our professionals are here to mitigate your concerns.
Many skylight issues can be prevented with frequent maintenance, so that you can enjoy these advantages:
Natural light & solar heating: Natural light provides benefits like improved mood and health, but it can reduce the HVAC costs in your space by causing solar heating.
Improved ventilation: Adding a skylight to your kitchen can increase ventilation and fresh air for improved indoor air quality. Don't let foul odors cause a stuffy kitchen when a skylight prevents these issues.
Higher resale value: A skylight is an aesthetic change that many potential homeowners find desirable. Skylights improve the resale value by making your space feel bigger and offering a beautiful night sky view.
Don't hesitate when you can benefit from these advantages with the help of Apex General Contracting. Our trustworthy skylight installation and maintenance in Rockford ensure you can relax and enjoy the sun stress-free. We've served thousands of customers as GAF Master Elite® contractors that are here for you from start to finish. There's no one else to trust when you need professional solutions and restoration above the rest.
Take the next step toward energy efficiency today! Call us now at (779) 223-0354 or fill out our online contact form to schedule your appointment.
Hear From Our Happy Customers
Our Testimonials
At Apex General Contracting, your satisfaction is our priority! See for yourself what people have to say about working with us.
"I am truly great full to have such an awesome agent!!!"

I will strongly recommend them to anyone I know needing work done on their home. I give a big "Hats off" to David, he went above and beyond for me and my family!

- Robert Running

"5 stars from me"

I ended up being blown away with how every employee in each department was so enthusiastic to help.

- Gregg Graycarek

"Would definitely recommend the business to anyone needing repairs or installations."

Customer service was excellent and the crews were friendly and courteous.

- Joyce Boss

"He followed through with the insurance company to make sure that the claim was processed properly and covered all damages."

I was very impressed with the projects that was done at my home!

- Nancy Rosmos