Siding Services
HIGH-QUALITY WORKMANSHIP
At Apex General Contracting, our team ensures we get the job done right the first time by using the most advanced technology.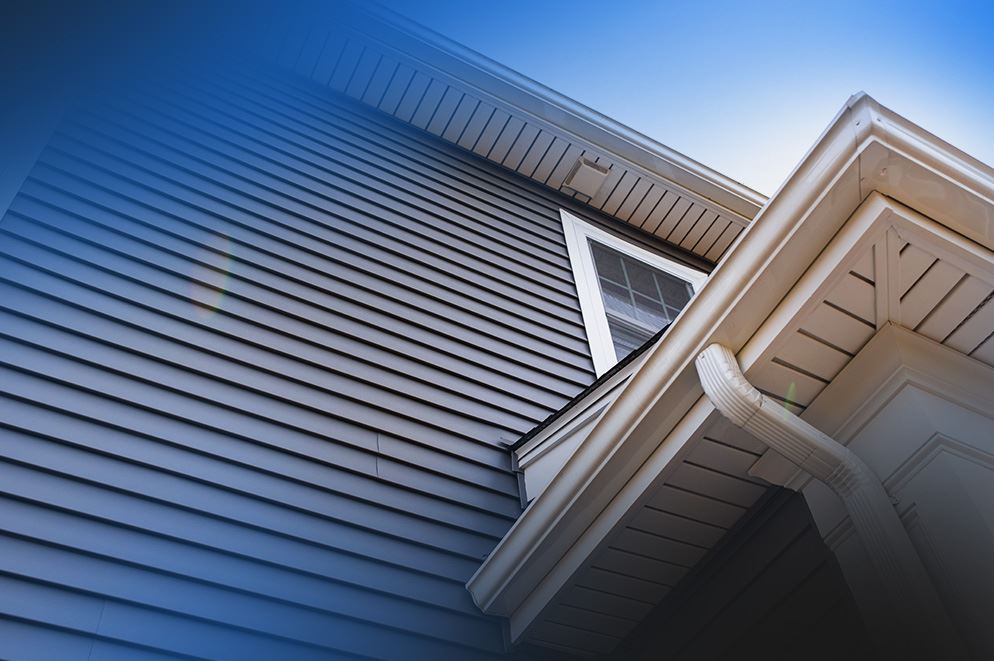 Siding Services in Rockford, IL
Protection From the Weather in Roscoe
The outside of your home or business is vulnerable to severe weather, pests, and other damage that decreases insulation quality and durability. Annual maintenance is necessary to ensure your siding stays strong against these elements. Repainting or replacing your siding every few years is beneficial to extending its lifespan and providing peace of mind that your space is protected. Apex General Contracting provides expert siding services in Rockford, IL, with GAF Master Elite® contractors here for you from start to finish.
When Should I Replace Siding?
A significant part of your building's energy efficiency and durability is provided by its siding.
If you're unsure when your siding needs to be repaired or replaced, there are a few signs it's time to call the professionals:
Cracks, warping, or rot: This indicates that water or pests have entered your siding and caused further damage. Replacing these pieces now is critical to preventing the problem from becoming more serious over time.
It gives way when you touch it: Though your siding looks fine on the outside, if it easily collapses when you push it, there may be rot underneath caused by water or pest intrusion. Replacing the siding offers a chance for our experts to find out what's going on underneath before installing the new material.
Faded appearance: UV rays and other sunlight aren't friendly to the exterior materials of your home or business. This causes the appearance to fade, which may lead to increased energy costs and limited weatherproofing.
Don't hesitate to count on the Apex General Contracting team for masterly siding replacement services in Rockford if you experience any of these problems. Replacing these materials before the issue becomes severe ensures your home's structural integrity and weatherproofing stay strong.
Reach out to our professionals now at (779) 223-0354 or use our online contact form to speak to a team member about how we can improve your home or business!
Why Choose Apex General Contracting?
What Makes Us Different
Serving South Beloit, IL Since 2006
24/7 Help Available

No matter when you need us, we're ready to help.

Ask About Our Warranty

Talk to our team about our roofing services warranty!

Available for Emergency Help

Don't sit around and wait for roofing services. We're here for you!

Licensed & Insured

Entrust your restoration needs to licensed, insured professionals.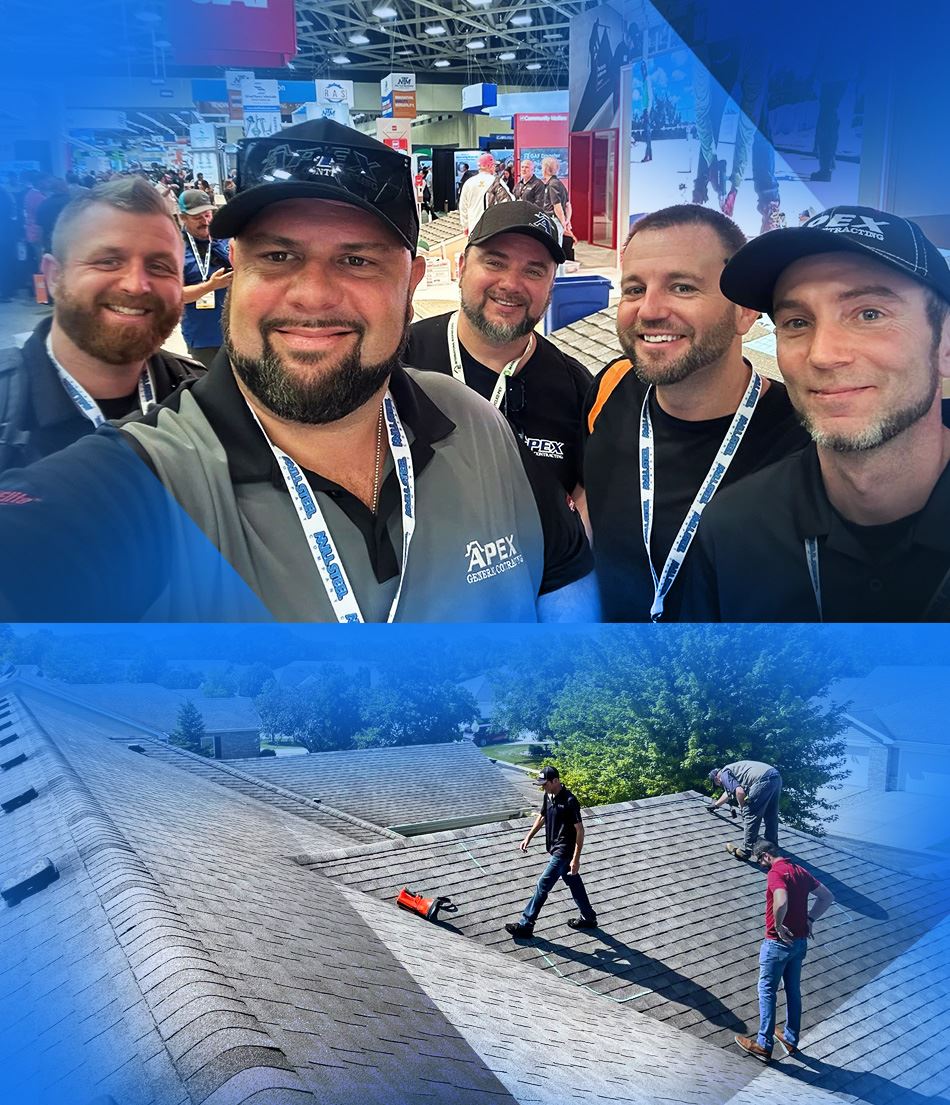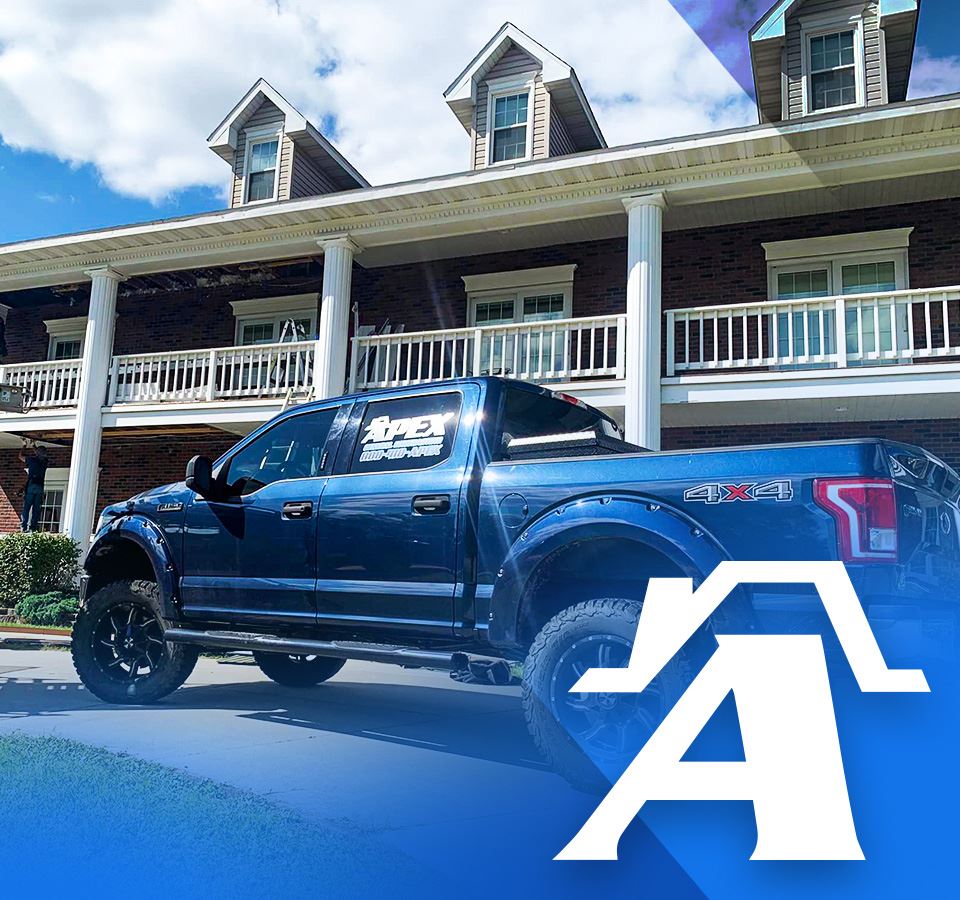 Common Soffit Issues
Usually, roofs will extend past the walls of your building to guide water away from your foundation. Soffit is the underside of this roofing and may also be known as an eave and acts as attic ventilation. Depending on aesthetic preferences and durability, this can be made of various materials, including wood and vinyl.
Your soffit may suffer from these problems over time:
Dry rot: Wooden soffit is the most vulnerable to dry rot caused by moisture or fungus, which is often why vinyl is preferred. However, regular maintenance and sealing can minimize or avoid this.
Pest intrusion: Gutters around your home need regular cleaning and maintenance to prevent overflowing and clogs. This can cause water damage and provide the necessities for pests to thrive in and around your space.
Cracking & warping: Wood soffits are incredibly vulnerable to water damage that, when ignored, can lead to cracking and warping. This weakens the soffit, so it's more susceptible to rot, pests, and deterioration.
Don't let these problems harm your curb appeal and weatherproofing of your home or business. Apex General Contracting has over 100 years of experience serving our community when it needs thorough siding services in Rockford. Trust us for restoration above the rest!
Don't delay! We're here to help. Call (779) 223-0354 or fill out our online contact form when you are ready to schedule a free estimate.
Hear From Our Happy Customers
Our Testimonials
At Apex General Contracting, your satisfaction is our priority! See for yourself what people have to say about working with us.
"I am truly great full to have such an awesome agent!!!"

I will strongly recommend them to anyone I know needing work done on their home. I give a big "Hats off" to David, he went above and beyond for me and my family!

- Robert Running

"5 stars from me"

I ended up being blown away with how every employee in each department was so enthusiastic to help.

- Gregg Graycarek

"Would definitely recommend the business to anyone needing repairs or installations."

Customer service was excellent and the crews were friendly and courteous.

- Joyce Boss

"He followed through with the insurance company to make sure that the claim was processed properly and covered all damages."

I was very impressed with the projects that was done at my home!

- Nancy Rosmos