Checklist of Good Roofing Contractors in Rockford
Repairing your home's roof is a process that can take time depending on the size of the repair.  To make the repair hassle-free there are a few steps that you as a homeowner can take.  Scheduling a yearly roof inspection will help you understand what repairs are needed and will help you plan them at a convenient time for your family.  Doing your research and finding a reputable roofing company ahead of time is a lifesaver – check that they are licensed and insured and also read their reviews to find out what kind of service they give their clients.
To ensure a safe and smooth residential roof repair then take a look at our checklist:
Consult With A Professional Roofing Company
You will need to first consult with one of the best roofing contractors in Rockford regarding any problems and concerns that you might have about your roof.  Do your research when choosing who to use, always make sure that they are licensed and insured, and don't be afraid to ask for references or check out their reviews on Google, etc.
Schedule And Plan In Advance
There are certain times of the year that are more suitable for roof repairs in South Florida.  Spring and Early Fall seasons are when roofing companies have the most work. This may make it difficult to schedule a roof repair. The best time for roof repair is during the Late Fall (after hurricane season). However, the best time to fix a roof leak will differ depending on the type of repair.
Schedule A Roof Inspection
Performing an inspection on your roof yourself may sound tempting, but it can be very dangerous.  You should rather schedule a roof inspection that can be done by a professional roofer. Professional roofing contractors in Rockford have a keen eye for detecting any issues or potential problems on your roof quickly and efficiently.
Clear Space Where Access Is Needed
Once you have scheduled for a roof repair, maintenance or replacement, clear anything that might be in the way of the workers gaining access to the roof.  Roofing material may fall off the roof during the job so make sure you clear plants, patio furniture, etc out of the way.  You may also want to remove any pictures or paintings that are hanging on the walls inside your home that may shift or fall due to the heavy vibrations from construction.
Warn Your Neighbors
A roof replacement, repair, or installation can be noisy and stressful and could cause some disturbances to you, your kids, your pets, and even your neighbors. Before you begin your project, at least be a good neighbor and let those around you know that you'll be repairing or installing a new roof. Don't wake them up early in the morning with the loud bangs and noise from the hammering and the machines. Roof repair or installation doesn't need to be a stressful project. However, you can only make the project smooth, seamless, and less stressful by preparing yourself well. Some of the things you need to do are clear the attic, keep your things away from the wall, inform your neighbors, and of course, choose one of the best roofing contractors in Rockford.
​
PROUDLY OFFERING THE FOLLOWING AREAS WITH 24-7 EMERGENCY REPAIR SERVICE:
Illinois: Rockford, Roscoe, Belvidere, Peoria, Machesney Park, Loves Park, Champaign, Urbana, Savoy

APEX is a proud Platinum Preferred Contractor offering lifetime warranties and exclusive homeowner benefits 99% of other roofing contractors can't. Owens Corning Roofing Platinum Preferred Contractors are hand selected by Owens Corning as the top tier of the Owens Corning Roofing Contractor Network. Platinum Preferred Contractors represent less than 1% of the roofing contractors in the industry.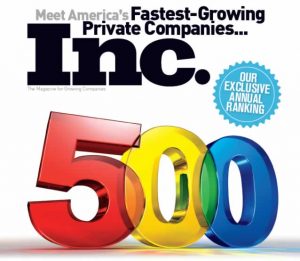 Inc. 500 Magazine
Recognized by Inc. 500 as being one of the of Fastest Growing Private Companies in the U.S.

APEX is a BBB accredited business and holds an A+ rating in many states nationwide.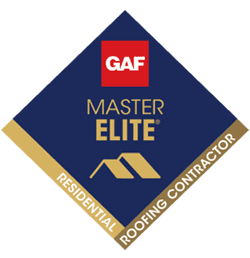 Because of GAF's stringent standards, only 3% of all roofing contractors have qualified as Master Elite® contractors! Choosing a GAF Master Elite® contractor is your assurance that you'll be dealing with a quality, reputable, and dependable professional contractor — not some "fly-by-nighter."* Applies in states (or provinces) where licensing is available.
The post Checklist of Good Roofing Contractors in Rockford appeared first on Apex Contracting.