Providing Professional Services By Roofing Companies in Rockford
The roofing company that you choose is a crucial decision. What are the qualities of a good roofing company? How can you tell if they're worth your time and money? In this article, we will discuss 5 common things that roofing companies in Rockford won't tell you.
Roofing companies might not be licensed
This doesn't necessarily mean that they are doing anything illegal, but it does raise some concerns about their reliability and trustworthiness. Be sure to check the company's credentials before making a decision on which roofer you choose for your project.
Experience
Roofing companies in Rockford may have been in business for years, but this is no guarantee of quality workmanship or customer service – many times these businesses will use subcontractors to do most of the work at hand, meaning that there is little oversight into what actually goes on with your project while they get their money upfront! Make sure you ask if any contractors outside of the parent company will be used when choosing a contractor so that you know how much control you'll have over the final product.
Type of Roofing Materials to Use
There are many roofing materials out there, and prices will vary depending on what you're looking for in terms of quality and durability – remember that a good roofer should be able to articulate why they recommend one type or another based on your needs!
Permits
Reputable roofing companies in Rockford will provide all required permits before starting any work so make sure contractors show proof of this if it's not already provided via their website. If an inspector shows up at the site without being notified beforehand, it could lead to costly fines for both parties as well as delays for your project schedule due to legal requirements. It may sound like an unnecessary hassle but getting these permits to take just minutes online with no cost aside from filling out a few forms.
Conduct An Area Inspection
When you have a roofing company come out to your home, make sure they take the time to conduct an inspection of the areas that need work. They should be able to articulate why they recommend one type or another based on your needs! Some homeowners may think their shingle has been leaking for a long period of time when in truth it was just from water seepage coming through the cracks around windows and doors during heavy rains. The best way to tell if this is happening is by walking around with someone who knows what they're looking at so as not to miss anything before sealing up any small gaps or loose nails which can cause leaks over time.
Roofers will often offer new insulation or sealant as an upsell. This is because it can be a great opportunity to provide customers with more protection for their investment! Make sure you hire someone that does the work right so your roof will last longer than expected and save on costly repairs down the line. Not all roofs need replacement, some just require sealing and repairing which saves time and money in the long run.
PROUDLY OFFERING THE FOLLOWING AREAS WITH 24-7 EMERGENCY REPAIR SERVICE:
Illinois: Rockford, Roscoe, Belvidere, Peoria, Machesney Park, Loves Park, Champaign, Urbana, Savoy

APEX is a proud Platinum Preferred Contractor offering lifetime warranties and exclusive homeowner benefits 99% of other roofing contractors can't. Owens Corning Roofing Platinum Preferred Contractors are hand selected by Owens Corning as the top tier of the Owens Corning Roofing Contractor Network. Platinum Preferred Contractors represent less than 1% of the roofing contractors in the industry.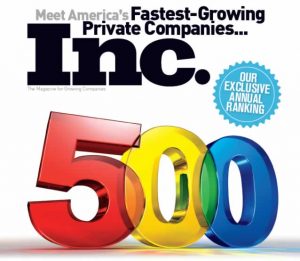 Inc. 500 Magazine
Recognized by Inc. 500 as being one of the of Fastest Growing Private Companies in the U.S.

APEX is a BBB accredited business and holds an A+ rating in many states nationwide.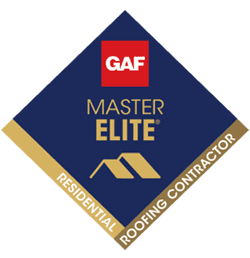 Because of GAF's stringent standards, only 3% of all roofing contractors have qualified as Master Elite® contractors! Choosing a GAF Master Elite® contractor is your assurance that you'll be dealing with a quality, reputable, and dependable professional contractor — not some "fly-by-nighter."* Applies in states (or provinces) where licensing is available.
The post Providing Professional Services By Roofing Companies in Rockford appeared first on Apex Contracting.