Getting a new roof can often feel like an overwhelming and confusing process so we outlined a step-by-step guide to choosing the best roof for your home.
Step 1: Get an inspection
Your first step before getting a new roof should always be to get an inspection. Luckily for you, ours are free! When you schedule an inspection, a trained roofing professional will come out and do a thorough analysis of your roof. They know exactly what to look for to see if your roof has sustained any damage from past storms or wear and tear that occurs over time. 
Step 2: Need to file a claim?
After a disaster hits, your homeowner's insurance can save you thousands of dollars on repairs. However, insurance can be tricky and not everything is covered. To avoid unexpected costs, you need to take a close look at your homeowner's policy. However, most homeowners' insurance policies do cover roof replacement as long as the damage is from an act of nature or sudden accident. Do keep in mind that older roofs, especially over the age of 20, often have limited coverage to none at all. If your roof hasn't been replaced in a long time, give us a call today for a free inspection!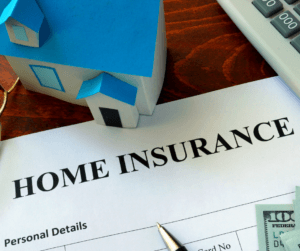 Step 3: Select roof type / color 
There are many different types of roofing materials to choose from and come in a wide price range as well. If you have any questions about what roofing material might be best for you, please call us and we'd be more than happy to assist you. The table below courtesy of iko.com may help you match roof shingle colors to your home's basic exterior color:

What to expect on install day
We are typically able to complete a job in a single day and always leave your property spotless. We want to make the process as quick and easy for you and that's why we always communicate what we're doing with the homeowner. We like to forewarn that the work can be noisy and homeowners should take the necessary steps to ensure work and/or children at home aren't disturbed. We also like to remind homeowners to be careful when entering and exiting the home, and never walk outside barefoot while we're working. 
After reading this article, you may have realized that you're in need of a free, no-obligation inspection. If that's the case, then give us a call or fill out our contact form today! Don't forget to follow us on Facebook and Instagram for the latest news on keeping your home and roof safe!
The post The 2020 Ultimate Guide to Getting a New Roof appeared first on Apex Contracting.