Halloween is right around the corner, and aside from the holiday season, you don't always get the opportunity to decorate your home. It's common for homeowners to decorate their lawn and front door, but how about adding some bone-chilling decorations on your roof? Before you start putting up decorations, you should make sure that your roof is fully prepared.
Don't Work Alone
The first rule of horror movies is to NEVER go anywhere alone. In this case, it's important to have a partner on the ground to spot you when you start decorating your roof. Safety is important, so having a second person during the process could reduce any chance of an accident happening. Just like the picture below, it's all about teamwork!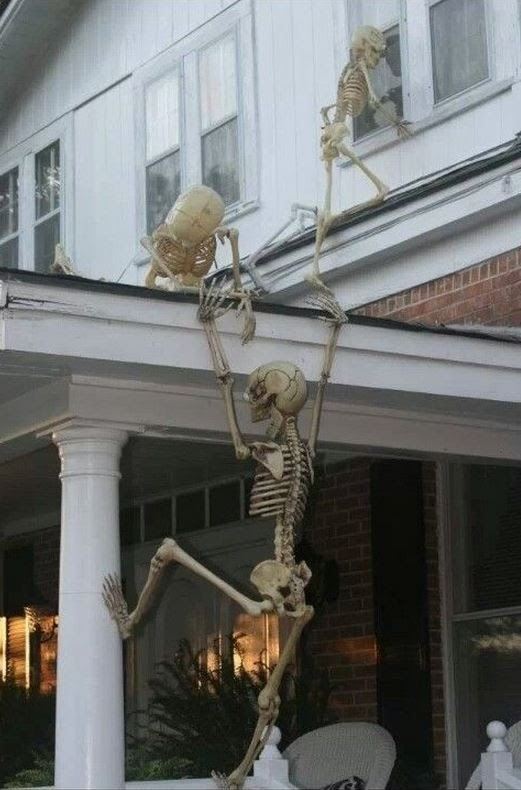 Credit: Surefire Social
Check Your Decorations
Are you thinking about putting up lights or anything that involves electrical cords? It's important to make sure that there aren't any faulty wires or missing bulbs that could potentially damage the rest of your decorations, or even worse: your roof. Frayed wires could set fire to your roof shingles which could be a total nightmare.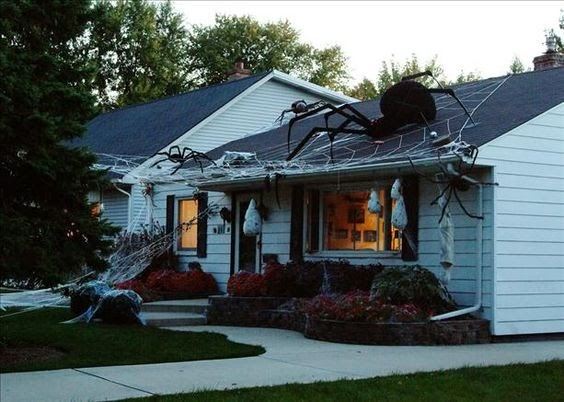 Credit: Halloween Forum
Use Sturdy Equipment
If you're wanting to put decorations on your roof, you're going to need a ladder. Make sure you have a sturdy ladder or have someone hold the base of it so nothing terrible happens. When you fall, your first instinct is to grab onto something for stability, so accidentally ruining your gutters or shingles and getting hurt during the process is not a great combination.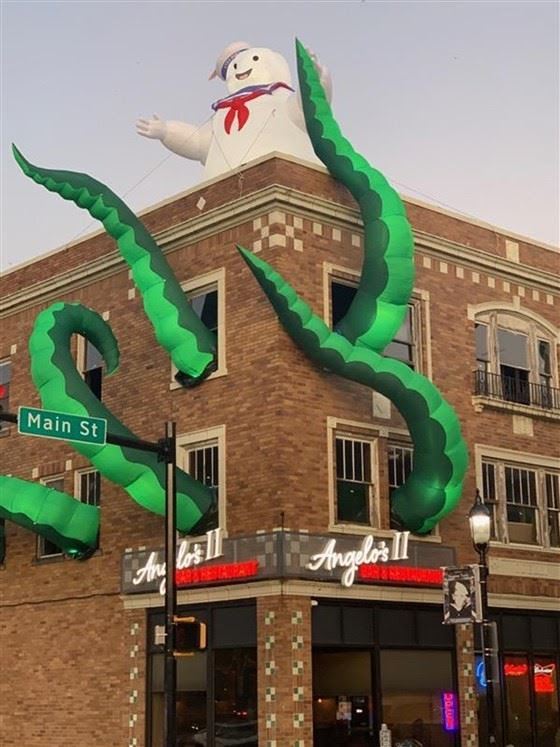 Credit: Angelo's II
Watch Out for Roof Damage
It's easy to forget to get your roof inspected, especially when the holiday season is so close. Keep an eye out for discolored or missing shingles before putting your Halloween decorations up. If you notice anything wrong with your roof, it's important to get it repaired as soon as possible. Call the experts at Apex General Contracting to help solve your roofing needs.
Need any information on our roofing services? Call us at (779) 223-0354 or fill out our contact form! Follow us on Facebook for news and updates!
The post Roof Decorating Tips That Will Spook Your Neighbors appeared first on Apex Contracting.