When a potential buyer pulls up to your home, what will be their first impression? If the outside of your home leaves something to be desired, especially in comparison to the rest of the neighborhood, you could be in trouble. A buyer's first impression will set the tone for the rest of the house. Even with beautiful features inside, they're already looking at the property with a preconceived notion in mind. Curb appeal is crucial in real estate and plays a significant role in determining home value.
Increase your home's appeal to potential buyers and get to the closing table faster with these five upgrades.
Roofing
It may not be the most glamorous home project but it's super important! After all, the roof of your home makes up about 40% of its overall curb appeal – so if you are thinking about selling or want to add value, start here. 
Going beyond the aesthetics of a few missing shingles, you can add serious value to your bottom line with a few simple upgrades like energy-efficient shingles or additional insulation. Plus, you'll save money on energy costs each month! 
If it has been a while since your last roof inspection, schedule one today. We are happy to give a free inspection to help you understand how much life your roof has left and spot any potential issues.
Landscaping
A wild lawn gives the impression that the home is not well cared for inside and out. It also looks like a massive project to tackle before even moving in. Both of which will scare away potential buyers. Hire a landscaper or take the time to mow and weed the lawn. Adding some colorful flowers around the house will give it a homey feel. Beautiful, well cared for gardens attract families with children and dogs!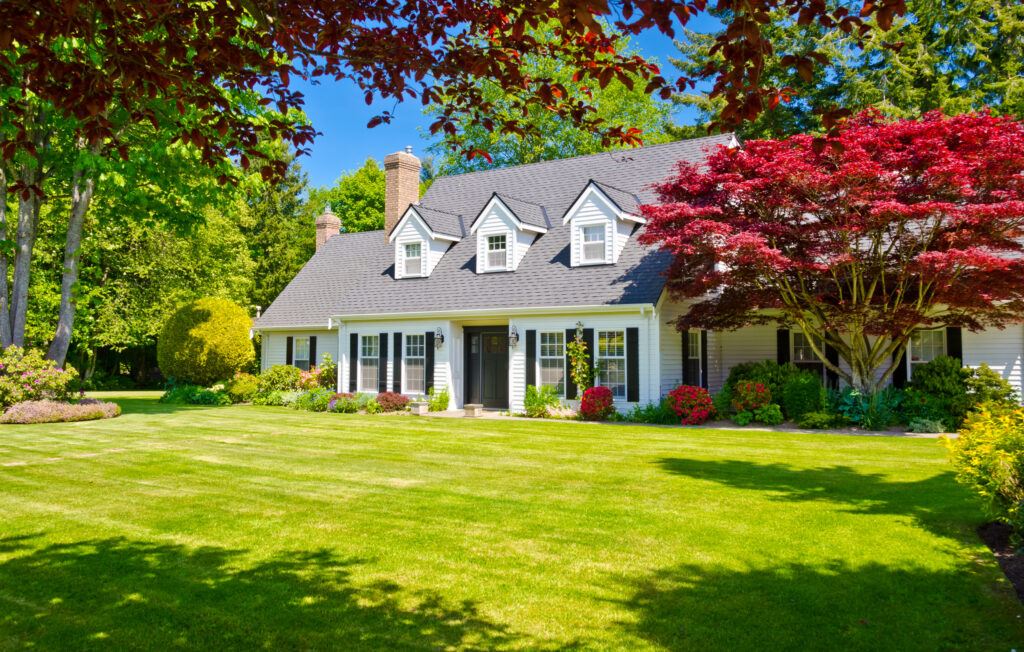 If you have a patio garden, you can easily separate a section for artificial grass or turf. The project will be more affordable, and it will increase color and softness in your backyard, qualities buyers love.
Paved Patios
Paved patios are gaining in popularity, and you can achieve the look while being affordable. 
Paved patios are popular for having guests over and having social functions. They're also a great look as they add texture and complexity to your backyard. Instead of spending money on patio tiles, you can create an outside area by using a large colorful outdoor rug. It will create a lovely outdoor eating and relaxation area that buyers will admire. This is more cost-effective and readily available compared to purchasing tiles.  
Outdoor Lights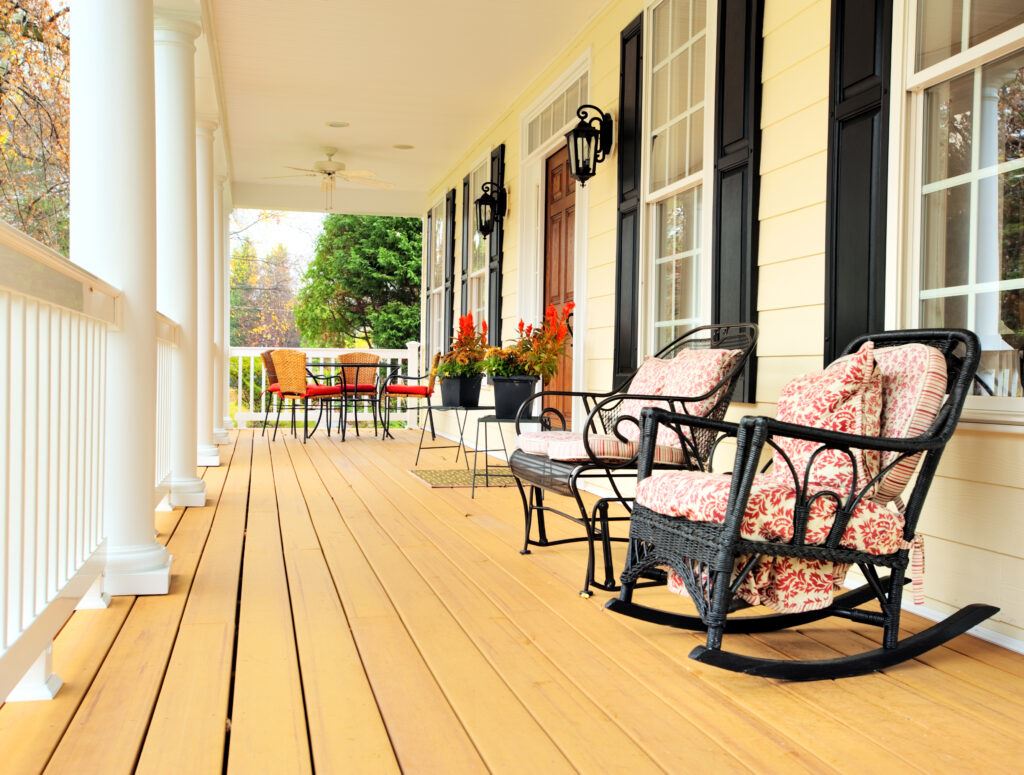 Outdoor lights can completely change the look and feel of your exterior. They set the style of the home and create ambiance. With the available variety, all ranging from value to style, you can choose one that aligns with the aesthetic of the house and your budget!
Decking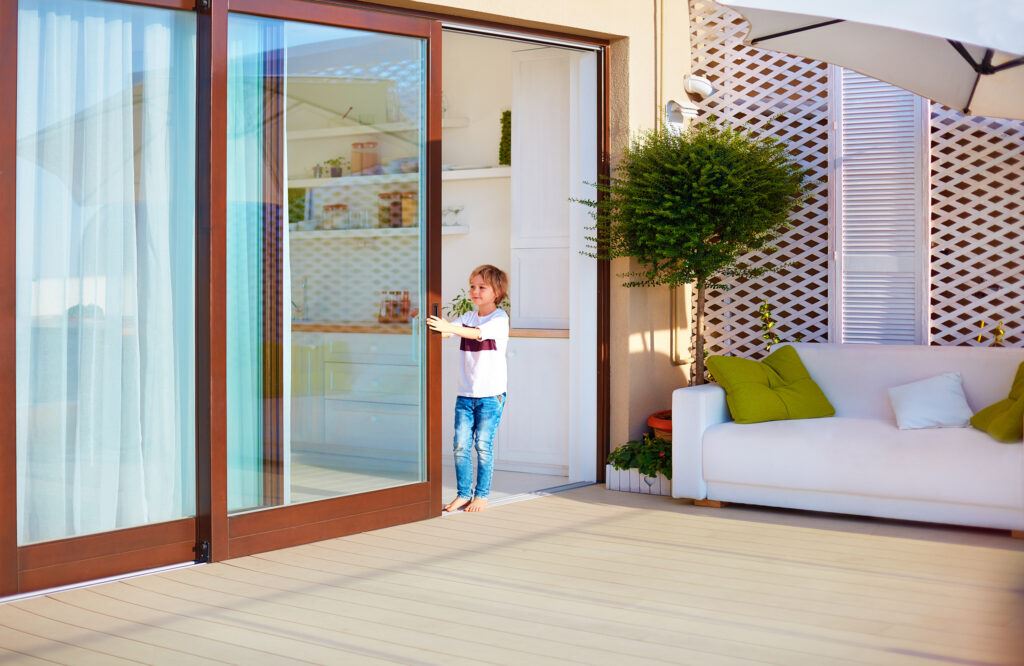 If your backyard (and HOA) allow it, decking can be a significant upgrade to get buyers to make an offer. Not every house has this feature; it'll make you stand out in the market! If you don't want to commit to an actual timber deck, you can use PVC or composite decking alternatives. Even having just a small area of decking outside will help buyers visualize themselves relaxing there. It's an investment that doesn't require the money or time needed to install a whole deck. 
We are proud to serve homeowners with the best roofing products, services, and warranties around. While we may not be able to assist with everything on this list, we certainly can make sure your roof is always in tip-top shape. If you are seeing signs of a roof problem or need a seasonal inspection, we are here to help! Call us at 888-418-APEX or fill out a form for us to check out your roof! 
The post How to Effectively Boost Your Curb Appeal with 5 Upgrades appeared first on Apex Contracting.